December Potluck
by LACPS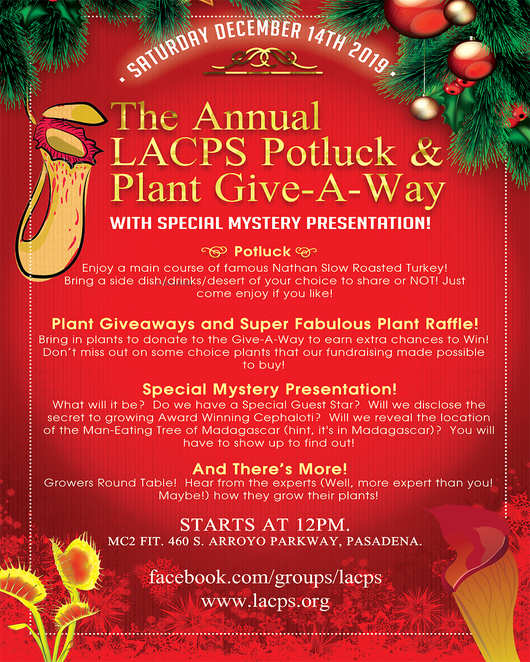 The December 14, 2019 meeting will be held at MC2 Fit in Pasadena.
What to Expect
As is customary, the December meeting will feature a potluck. There will also be a plant giveaway, presentation, and grower's round table. Participation in the potluck is encouraged but optional; do not be afraid to attend the meeting without bringing anything to share.
Sales and Trades
As always, plants to show and sell are welcome.
Where to Go
Maggie Chen at MC2 Fit will be hosting the meeting. Doors open at noon. MC2 Fit is located at 460 S. Arroyo Parkway, in Pasadena, California.