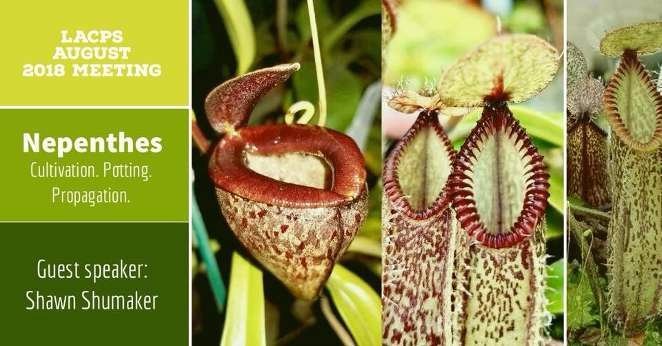 Our guest speaker in the month of August will be Shawn Shumaker, managing horticulturist at the Santa Barbara Orchid Estate and carnivorous plant enthusiast.
What to Expect
Shawn has prepared a presentation on Nepenthes that covers their cultivation, potting techniques, and propagation. In the meeting, you will not only learn some of Shawn's tried-and-true cultivation methods, but there will be a demo as well. For the demo, a Nepenthes will be available for attendees to use to make their own cuttings using Shawn's rooting methods.
Do not miss this opportunity to learn from an expert and go home with a little surprise!
Where to Go
The meeting will convene on Saturday, August 18, 2018 at the Alhambra Chamber of Commerce building. The doors will open when Tom arrives, which is usually around 10:45AM.
Sales and Trades
As usual, plants to show and sell are welcome.